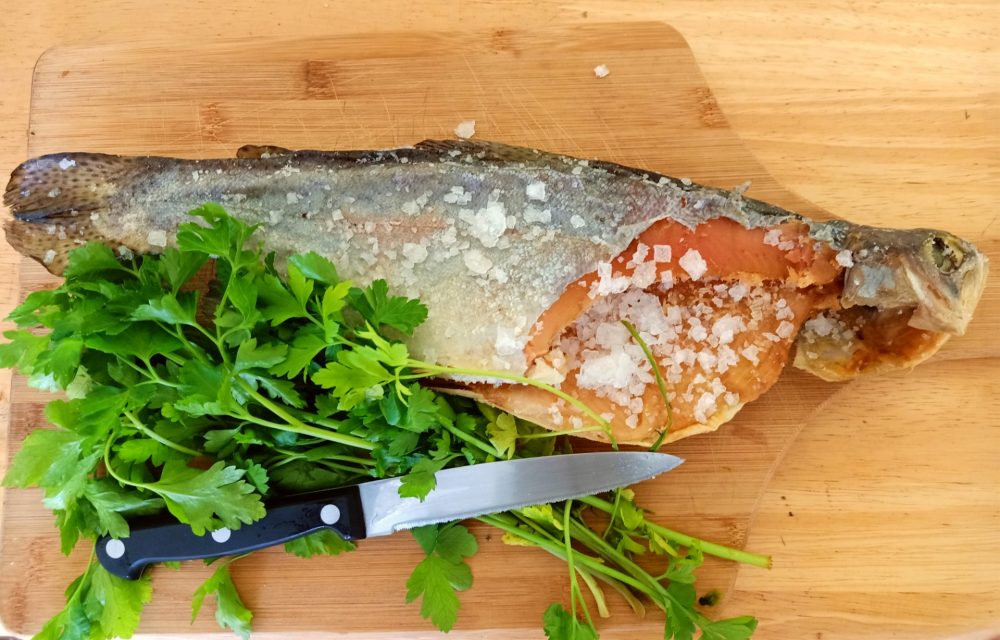 The wheatbelt is a huge area East of Perth in Western Australia. In winter its full or barley, wheat, canola and lupins. In spring its full flowers especially with many patches of bright yellow canola fields. In summer its quite hot and like a desert but still beautiful in different ways.
The wheatbelt is full of hyper saline lakes so the last thing you expect here is a fish farm. In Tammin the Bachelor family have an organic fish farm growing a different variety of fish and of course in winter they grow trout since its too hot in summer for them.
A few months ago Glanice and Fred swapped me 2 trouts for some salt. The first thing I did when I got home is put the trout in a stainless steel pot surrounded of course with my salt flakes and also put some of the salt inside the fish. At the bottom of the pot I put a towel to absorb any moisture that comes out from the fish due to the salt osmosis that draws moisture from the fish.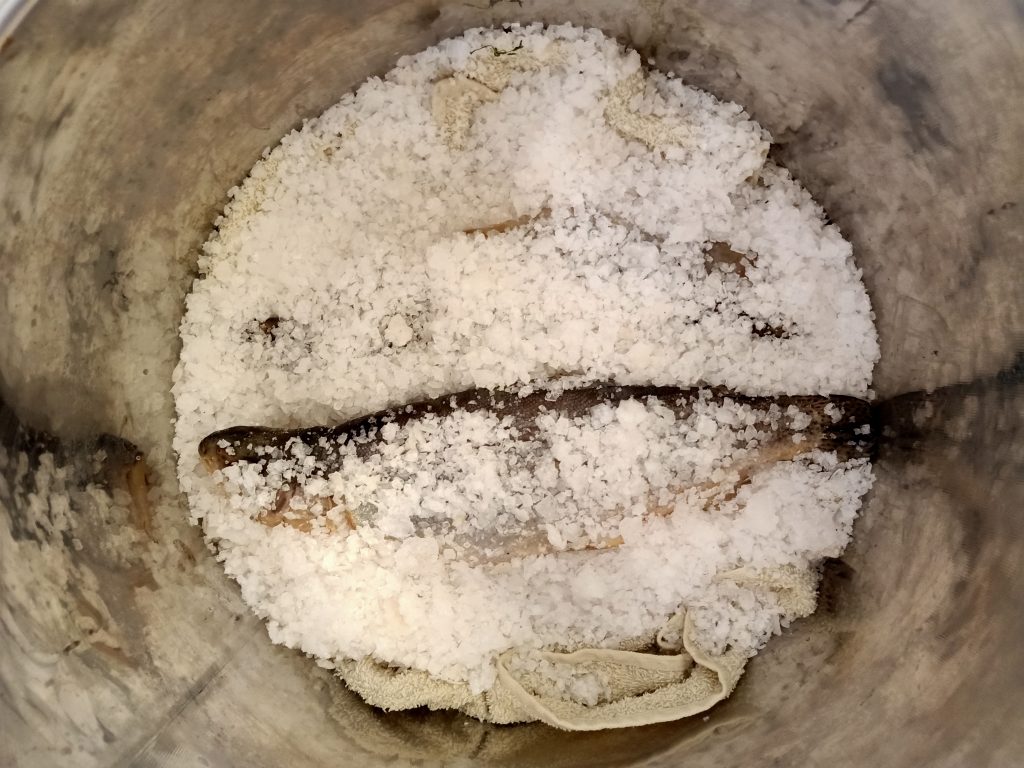 After 8 weeks I could not resist no more and I sliced a piece from the salted wheatbelt trout. And it was heavenly! I was surprised that I could eat it without even having to wash the salt off but that is again possible due to the high mineral content in our salt that gives it a mild taste. Also the big salt crystals dissolve slowly and give it a nice mellow lingering salt taste.
Salted wheatbelt trout done. Next round some of them will be salted with my yummy smoked salt!