How we do our hand crafted artisan salt
For me salt is magical and its even more magical when its created in clay salt pans 200 km inland east of Perth in Western Australia. Our hand crafted artisan salt is full of minerals, actually over 25 trace elements. In summer with that scorching sun, usually the salt starts forming a few weeks after filling the salt pan. The salt crystals start to form when the salt concentration is around 26 percent.
The first salt to form before the 26% salinity is reached is gypsum which has a scientific name of Calcium Sulphate. Our food grade gypsum is used for cosmetics and of course food. In food it is used to make tofu, toothpaste and much more. This gypsum forms at the bottom of the salt pan and has a white/brownish look with lots of little fluffy spikes coming out of it. Usually this has to be hand picked from the salt pans before the salt crystals start to form which usually are really white and distinguishable from the bottom gypsum.
What is very interesting is that in the strong summer heat the floating salt crystals which are called Fleur De Sel, are lots of little beautiful baby pyramids. This happens due to the very low humidity and intense heat which is usually around 35C+ (95F+) in the Western Australian desert. The Fleur De Sel is the cream of the salt due to its many minerals in it and having a nice salty creamy taste that is why its appreciated by the high end restaurants. Even for cosmetics it is the best salt to use due to being full of minerals and not hash on the sodium chloride usually around 82% of sodium chloride which is chemical name for salt. This salt comes at a premium of course since its picked while still floating.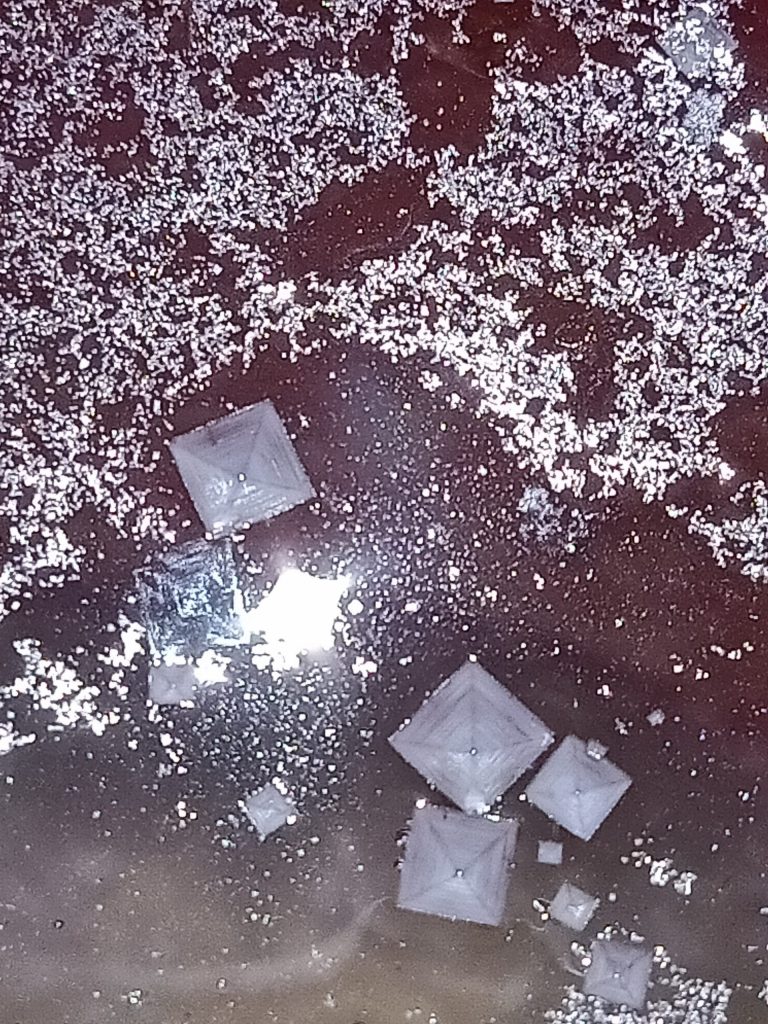 In winter the hand crafted artisan salt usually form flat crystals due to more humidity and less heat. If the salt is not picked for a few months it becomes a slab of rock called halite and will need to be hammered to pic the salt crystals. Once it forms halite the crystals are in cube form similar what you see in Himalayan salt.
Once the salt is picked we wash our salt in the salt brine so it retains all the minerals and then it is left in the sun to dry for a few weeks. Some salt is left unwashed with the clay particles which looks a bit grey to create the famous Sel De Gris (Gray Salt). By washing the salt even by using our 15% salinity salt some minerals are lost so for some cosmetics and gourmet food we will dry the salt as nature intended without washing to retain all its goodness.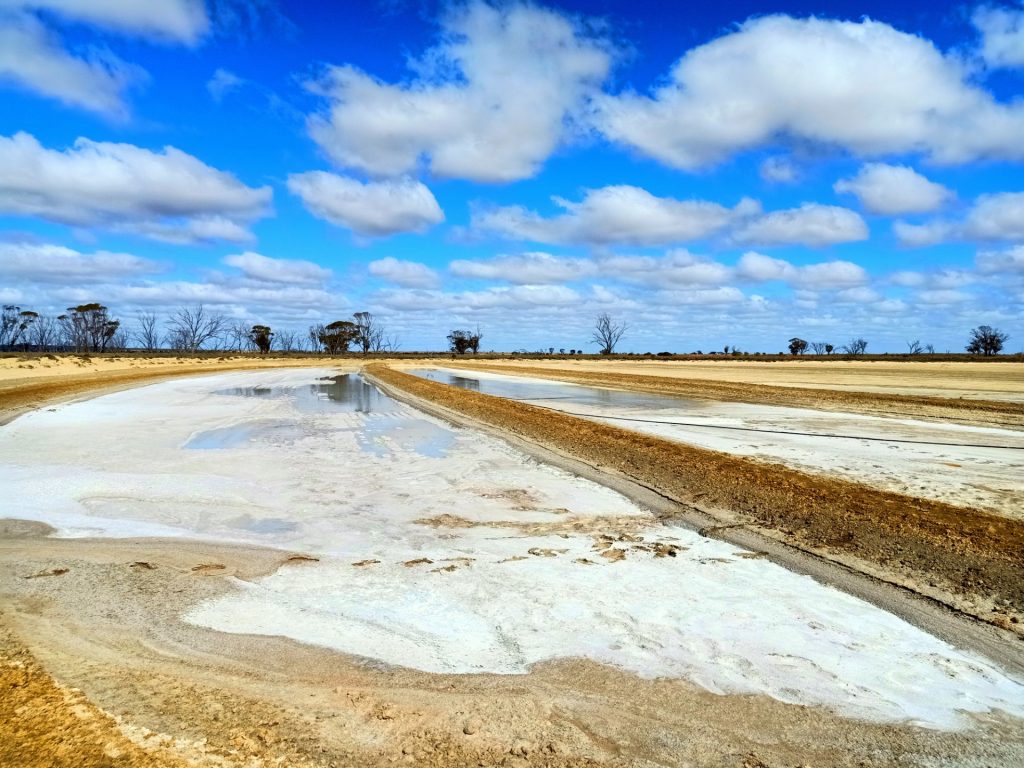 If you are interested in our salt you can buy it from here: https://mizzis.com.au/product/raw-unprocessed-australian-salt-flakes-full-of-trace-minerals-100g/