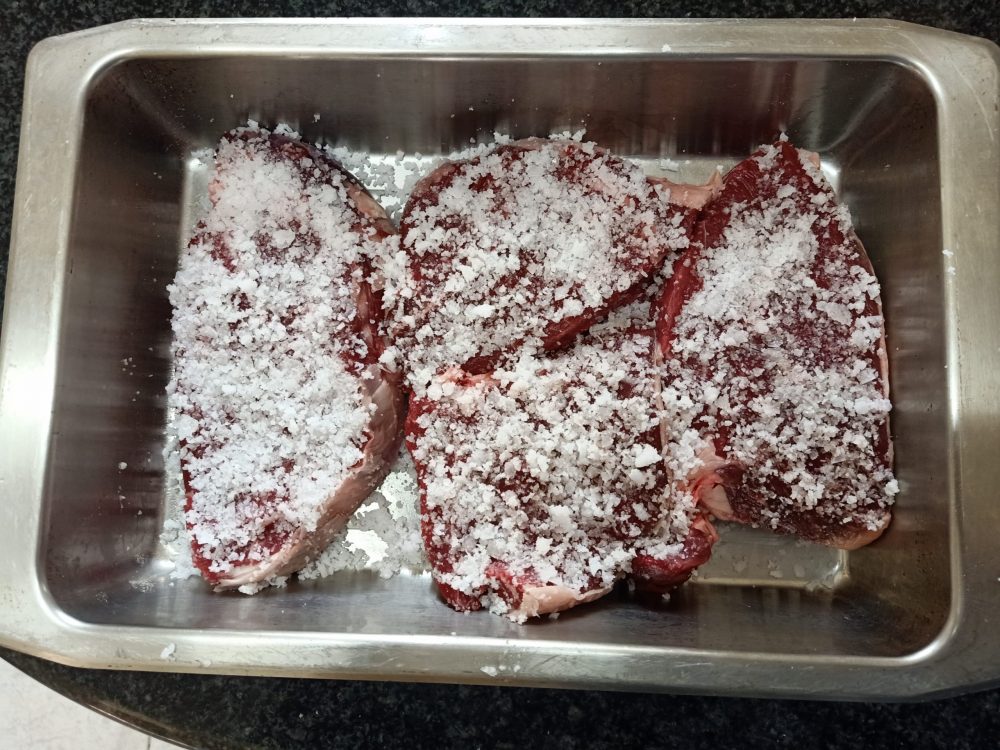 Marinating your meat with our salt
Did you know that if you have really tough meat you can convert it into a top notch meat by using our salt? The reason for it is because our salt has some natural acids in it that will help in adding a unique flavour to your meat plus it will tenderize it.
The way we recommend that you do this process is by putting our salt on each side of the meat. Once you place the salt on the meat rub it and tap it good so the salt infuses with the meat especially on the first side of the meat before you flip it. You will leave the salt on the meat depending on how tough and thick your meat it. As a rule of thumb you leave it for around 1 hour per centimeter of meat thickness. If you leave it too long let say overnight the meat will dry a bit but but once you cook it you will notice that it is quite tender.
After the salt marination best to soak it in water for a few minutes before you cook it. If you want a mild salty taste then you can give it a second wash. Remember that the salt marination process is already breaking down the meat proteins so when you cook it best not to over cook it.